Hi All!
I've seen loads of things that I want to buy, some I have to save up for, some I can't really justify at the moment but maybe later on this year I can finally get them...fingers crossed. And I thought I'd share them with you...
Louis Vuitton Bag
I've been checking out the LV Neverfull bag, and I think this is the one for me. It's big enough to fit everything I own and then some and it looks so chic! :-)
Tom Ford Make-up
I recently saw the Tom Ford counter in Selfridges and omg the make-up is amazing! Everything about the collection is beautiful, the packaging the colours and pigmentation...well everything except the price! It's definitely a high end price tag and I was actually really taken aback by the prices, but I guess you do pay for the quality of the product and packaging.
Leather Jacket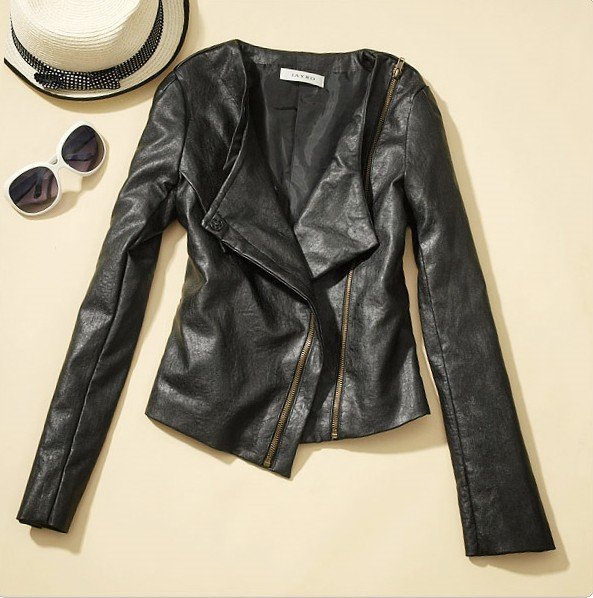 I have been on the hunt for the perfect leather jacket which looks great, fits like a glove and doesn't cost me an arm and a leg. The above is the style I'm looking for but I can't find it anywhere! If you know where I can get one, let me know please.
Bioderma Crealine Make-up Remover
So many bloggers and youtubers have raved about this cleanser that I can't help but want it. The only problem is it's not easily available which is what's put me off trying to buy it, but I think I have to give it a go.
Real Techniques Brushes
I'm sure you've all heard of Pixiwoo (sisters-Sam and Nic), if not then go check out their youtube videos, they are great! I really want to get a hold of the make-up brushes designed by Sam, I've heard rave reviews about them and they look really great quality and there affordable too.
What products are on your 2012 wish list, comment below and let me know. :-)
Until next time...keep smiling