Hi all!
So this is my next 'new perfumes' post, this time I will be talking about new releases from major fashion houses. Some exciting stuff here!!!
Roberto Cavalli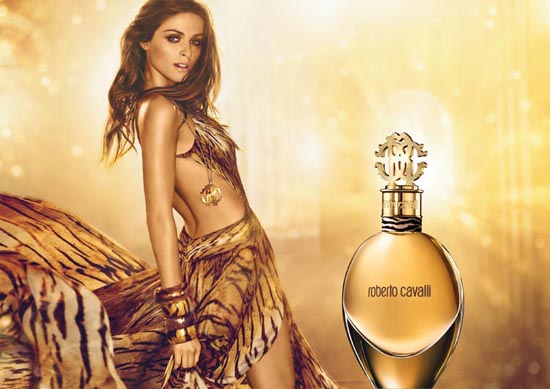 This latest fragrance from Roberto Cavalli has been created for the woman who wants to be noticed, someone who would dare to wear a Cavalli dress. It is a gorgeous oriental-floral fragrance which is based around notes of orange blossom which symbolises Italian femininity, sensuality and extravagance. It also has notes of pink pepper, tonka and vanilla.
The bottle is also very beautiful with the signature animal print incorporated into the lid and the stopper has the designers initials. It is an expensive looking bottle and something which would stand out on your dressing table.
I have tried it and I really do like it, it's a strong powerful fragrance which lingers on the skin, it does actually smell similar to Couture Couture by Juicy Couture.
This fragrance is an Eau de Parfum and will come in 30ml, 50ml and 75ml and is available to buy now!
Diane by Dian Von Furstenberg
This is a woody floral fragrance which has been designed to capture the essence of a strong, confident and feminine woman. The two key notes of soft frangipani and mischievous violet are a mutual contrast, a deliberate choice to show the contrast in every woman. These are balanced by notes of musk and patchouli. Diane is known not to like fruit in perfumes hence the choice of the key notes.
Again another strong and powerful scent which will last on the skin all day, definitely a statement fragrance for someone who wants to be noticed.
This comes in 50ml and 100ml as an Eau de Parfum and is currently available to purchase.
Louis Vuitton
Get ready perfume lovers because the giant of the fashion world has decided to venture into the perfume world under its own name! They've recruited famed perfumer Jacques Cavallier, the genius behind Jean Paul Gaultier Classique and L'eau de Issey, and they've bought a country house in the French Riviera to build a perfume laboratory! Would you really expect anything less from LV?
So it's all a big mystery as to what will be created and when it will be released, though all I know is that it will be sold in Louis Vuitton stores, and I'm expecting BIG things!!!
So are you as excited as I am? Let me know your thoughts.
Don't forget to comment and subscribe
Until next time...keep smiling :-)